We are providing all metal cutting services
---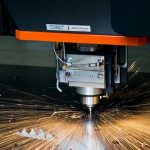 What our Clients says about us.
Best Fiber Laser cutting company Highly Recommended Best cutting Quality Main Nai 8mm Steel Cutting kerwaya bohat acha result aya
Sham Chaudhary
2021-10-13
Alhamdulillah boht axha experience raha online shopping ka
Best quality on time delivery
Its a good experience with cutting master..a little query with product size but over all very nice...
جو چیز دکھائی ہے وہ ہی پارسل موصول ہے ۔بہت خوب۔اللہ کریم آپ کےکاروبار میں آضافہ فرمائے۔آمیــــــــــــن یارب العالمین
Bohot achi hn inki chezy khae Thor jo mna liya Kalma gari me hang krny wala wo bohot acha ha
Something About Cutting Master
Cutting master offering CNC Laser Cutting & following services in Lahore at Best Quality work

PLASMA CUTTING, FIBER LASER CUTTING, FLAME CUTTING, FIBER LASER ENGRAVING & MARKING, METAL FABRICATION.
CNC laser cutting
is a state of the art we are using to create room decoration, wall decor, interior decoration and bedroom wall art, Office decoration, wall hanging decor products with CNC cutting.


Cutting Master provides a variety of custom laser cutting services and laser engraving services according to customer requirements. We had 5 years of production experience, and our experienced team to manage manufacturing projects and ensure product quality from demand to delivery (inquiry, design, materials, production, package, delivery). We gladly accept a variety of drawings types including DXF , DWG , CDR , AI , and PDF then send a competitive quotation to you. If you are looking for a laser cutting service and laser engraving service, please contact us for more details. Materials for Laser Cutting and Laser Engraving: Steel, Stainless Steel, Aluminum, Aluminum Alloy, Brass, Copper Alloy Custom Manufacturing Service: If you have a design or drawings for laser cutting parts, getting the finished product will become very simple. Please check the custom manufacturing service steps as follows:
Our Advantages:
Low-cost implementation and cost control: Compared to Other factories, Cutting Master is more than 30% cheaper.
We had 5 years of manufacturing experience and the working experience of workers for more than three years.
One-stop Service: (You'll provide specs, drawings, samples, photos…). We will manage manufacturing, QA, deliver products from Our factory to your door, or directly to your clients.